Skip to Content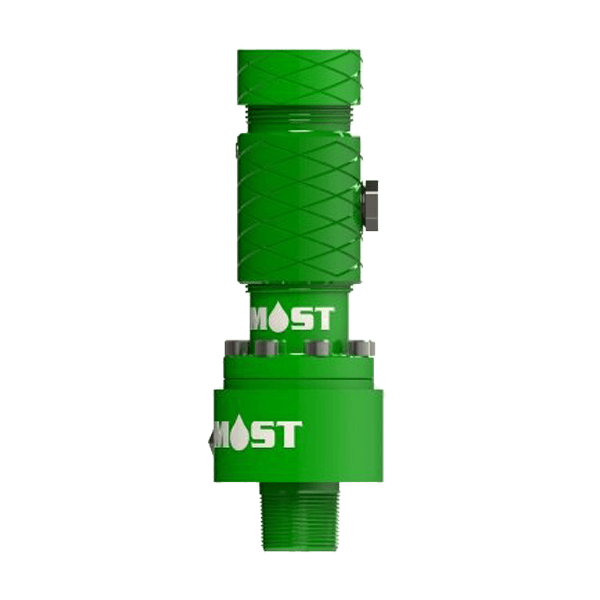 Modular Stuffing Box
The MOST Modular Stuffing Box was designed to provide our customers with simple alternatives to maintain a wide range of operational requirements. The design allows the interchange of parts to go from a simple high pressure stuffing box to a pivoting unit that will self-align with the movement of the polished rod.
The Modular Stuffing Box gives our customers options that help them adapt to special service conditions. These options include the Pivoting Stuffing Box, High Pressure Stuffing Box and the Flapper Valve Stuffing Box.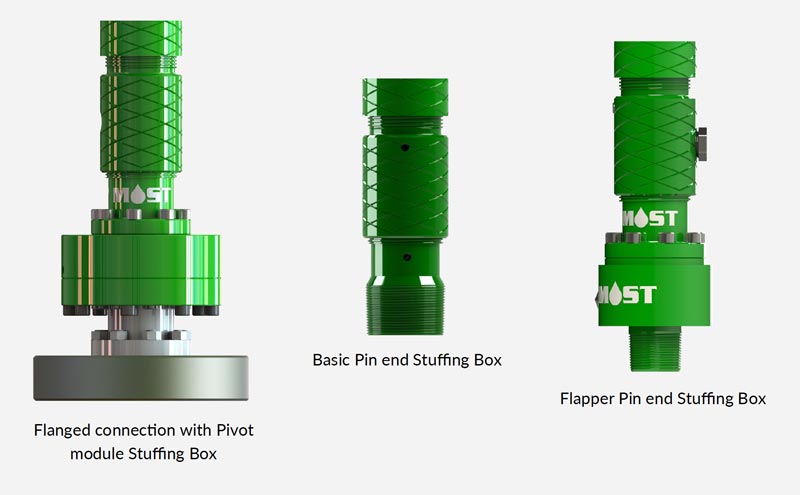 Types
The Pivoting Stuffing Box helps accommodate polished rod misalignment and allows up to 5 degrees of misalignment from the vertical.
The MOST High-Pressure Stuffing Box utilizes the modular design and can be ordered as a single pack or a dual pack stuffing box. This stuffing box is fully field serviceable and has a maximum operating pressure of 5,000 psi.
The MOST Flapper Valve Stuffing Box is designed to control leaks in the event of a polished rod failure. If the polished rod fails then the flapper valve is activated and it closes the void in order to prevent leaks.
Discover Our Full Line of Services